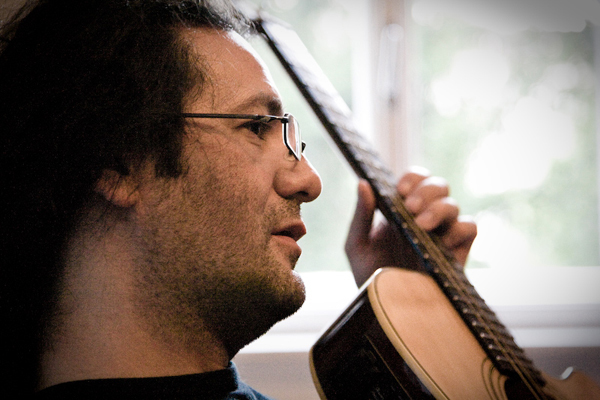 Download Podcast
Enrico Merlin è chitarrista elettrico ed acustico, banjoista, storico della Musica Afro-Americana e del Rock oltre che ideatore e organizzatore di eventi artistici. Enrico Merlin è considerato un degli esperti mondiali di Miles Davis, del quale ha compilato il più completo catalogo delle opere edite ed inedite. Lo ospitiamo su Guitars Speak ascoltando alcune sue creazioni musicali!
Enrico Merlin is electric and acoustic guitarist, banjo player, an expert in African-American
and Rock
Music as well as founder and organizer of artistic events.
On the musicology front, Enrico has an undisputed worldwide reputation as one of the most important experts on the music of Miles Davis. His comprehensive and painstakingly detailed catalogue of released and unreleased works, parts of which have been published both in written and in multimedia form (first and foremost the DVD «A Different Kind of Blue – Miles Davis at Isle of Wight», Eagle Vision), led to his nomination back in the 90's by Gordon Meltzer (Davis' last producer) as the official discographer for the milesdavis.com website. We are glad to host Enrico on Guitars Speak's radio program listening to some of his musical creations!
http://radiovocedellasperanza.it/